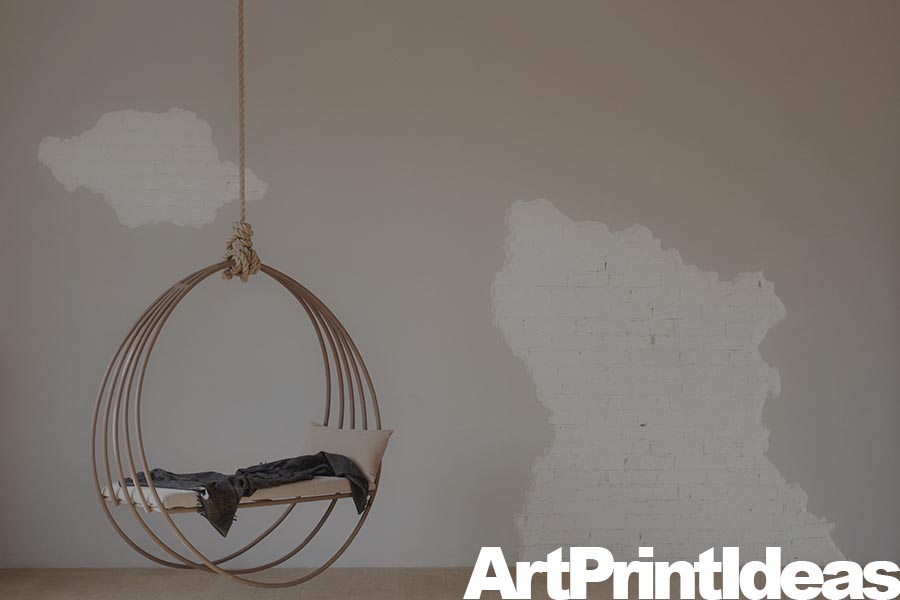 Are you bored of staring at the blank wall in your living room? Perhaps you want to add some color to your dull bedroom? Or maybe you watched an interior design show on TV the other day and felt inspired? Whatever your reasons and whichever room you want to decorate, you're in the right place!
The wall art you choose should reflect your unique personality and creativity. This is your space, after all! Whether your home follows a stylistic theme, or you mix and match different styles to suit your tastes – inspiring wall decor ideas can make all the difference.
So how do you choose the right wall art for every room in your home?
Whether you prefer vibrant colors, earthy tones, or bold monochrome designs – there's artwork out there for the walls in your home! Today I'm going to share with you my top 21 best wall art ideas collection for every room in the house; so you can rest assured you'll find something to suit your tastes and help to create the perfect homely atmosphere for you and your loved ones.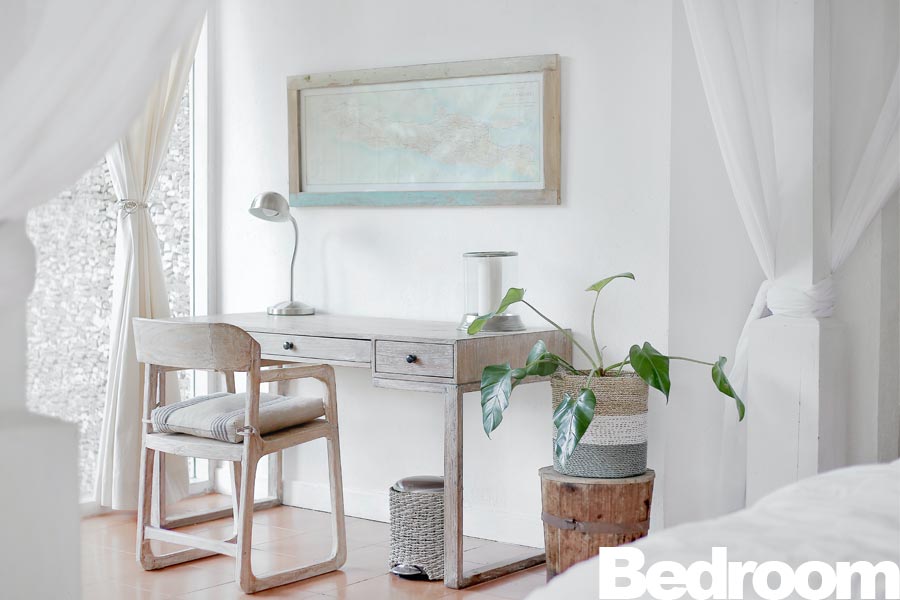 Best Wall Art Prints for the Bedroom
Whether your bedroom style is minimalist, contemporary, or traditional – there's an artwork to suit it perfectly. Showcase your unique taste with one of these wall art ideas ideal for the bedroom. Whether your bedroom features patterned wallpaper or plain white gallery walls, there's a perfect artwork out there somewhere!
London is a sprawling metropolis filled with stunning art and architecture, quirky characters, and endless possibilities. London's urban culture is perfectly reflected in this stunning wall art design in urban style 2, that'll give a contemporary flair to any gallery wall.
The sketched background features subdued colors that are interrupted by bright splashes of red, green, and yellow that'll brighten up any space. This artwork will keep you dreaming of one day marveling at Big Ben's giant clock face, crossing the historic Tower Bridge, and surveying the city's skyline from the top of the Shard.
There is nothing more peaceful than gazing out of the window on a windy day. There is actually! This piece of art will bring that scene into your home and then more.
The colors will really bring a sense of calm as they are lovely shades of blue, gray, and hints of black. Giving off a relaxing vibe, which who doesn't need after a long day at the office?
With each canvas wall art being made to order and handcrafted by a team in the USA, you can be assured of superb quality – fit for any gallery wall!
The soft pastel color scheme of this world map poster is the perfect wall art idea for a bright, modern bedroom.
This world map poster is emblazoned with the word "Wanderlust" in an elegant gold script. It means a strong desire to travel, so it's only fitting that looking at this poster will have you dreaming of far off European cities, sunny beaches, and snow-capped mountains all night long. The subtle design features gorgeous pink and blue pastel tones that'll add a tasteful touch to any bedroom.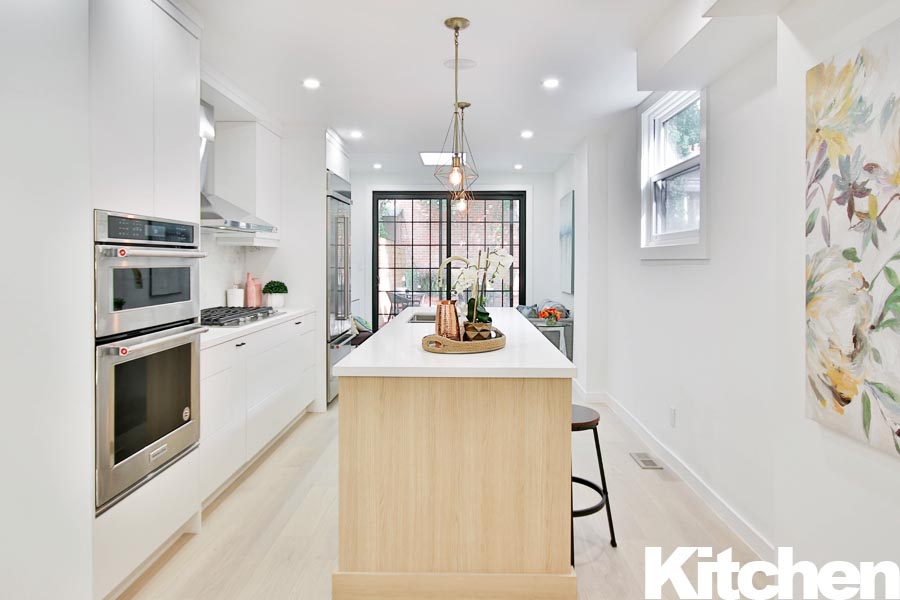 Wall Art Prints to Spice Up the Kitchen
The kitchen probably isn't one of the first rooms you think about hanging wall art prints in. However, the heart of the home is an important room as any to incorporate inspiring canvas wall art prints. Above the kitchen sink, between the cabinets, or next to the pantry shelves are all ideal spots for some wall art.
Whether your kitchen is contemporary, minimalist, or farmhouse style there's an art piece to spice up your culinary space and brighten up your mornings. Below is my wall art ideas collection for anyone looking for kitchen interior design inspiration.
Who doesn't love Italian food and wine? From Neapolitan pizza to delicious risotto Milanese from the northern region of Lombardy, each region offers unique dishes and diverse flavors to suit any palette.
What better room in the house for this wall art than the kitchen? This stunning watercolor map of Italy is an elegant source of culinary inspiration, making it one of the best wall art ideas for the heart of the home – the kitchen.
The earthy brown, blue, and green tones of this Italy map artwork will complement any kitchen with a modern or traditional look. If you're looking for timeless artwork to embellish your kitchen walls, then you can't go wrong with this.
What better way to enjoy your morning coffee than with a stylized view of one of the world's greatest cities?
Perfectly suited for any large kitchen wall, this set of 3 prints features New York's iconic skyline in the modern urban style. Its subdued color palette is the ideal addition to any modern kitchen. What's more, with this 3 part design you can choose how to hang it. Opt for a linear arrangement, or mix things up a bit and hang them diagonally in frames to add a unique flair to your kitchen decor.
Fancy adding a certain amount of bold to your kitchen? This artwork does just that in a hugely stylish fashion. Yet finely balanced with simplicity.
Desserts are glorious. They finish off a meal -quite literally. They are worthy of celebrating and with this canvas wall art, you can do just that.
However, which dessert do you celebrate? It is a dish that can be quite personal after all. With this artwork, you need not worry about this.
A simple image of dessert utensils is all you need to set your kitchen off in the right direction.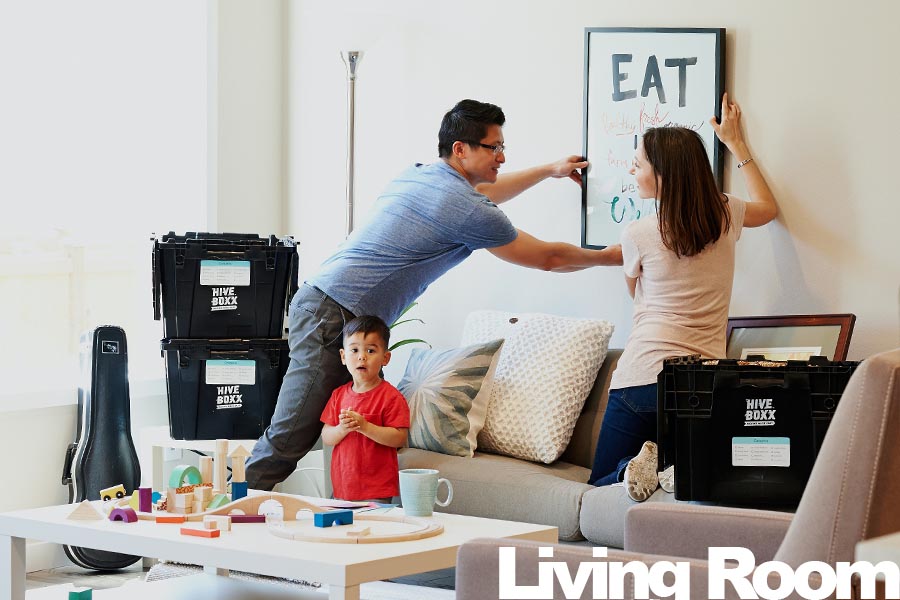 Ideas for Living Room Decor Wall Art Prints
Are you searching high and low for living room interior design ideas?
The living room features some of the most fun, yet most difficult, walls to decorate with wall art. You and your family members likely spend most of your time in this room; and it's also the room that guests are most likely to see when they enter and spend time in your home. So, you want the living room wall art you choose to make an impression, right?
Whether your living room has a contemporary, minimalist, or rustic look; there's a piece of wall art just for you. Below are some living room wall decor ideas for every living room.
Living rooms are where guests are likely to be entertained so creating the right impression is key. Let's face it, the type of art you have on your wall can impact this.
Indigo Shores is going to show you to be cool, contemporary and someone with slightly abstract but minimalist taste. Perfect mix!
The name comes from the subtle but beautiful use of colors; indigo blue, white, gray, and muted cream. They blend beautifully and naturally to give a calming atmosphere to a living room.
When chaos is all around you, this is art you can get lost in as it takes you away to the shoreline and beyond.
This large-scale piece is the ideal wall art decoration to add a touch of color to your living room. The New York watercolor triptych looks great placed above a sofa or on a blank wall as the living room centerpiece. Opt for a linear arrangement, or try inspired wall ideas and arrange the pieces diagonally to really impress your guests with your interior design skills.
Everyone has something to say about New York. Whether they've visited, want to visit, or have a second cousin twice removed who lives there – New York is always a conversation starter. Captivate your family members and take your guests' breath away with this incredible three-piece art display set featuring the iconic skyline of the city that never sleeps.
What better decoration for your living room than these large-scale three-piece world map canvas prints? The world map design is split across 3 canvas wall art pieces, which can be arranged linearly, diagonally, or in whichever way you think looks good! There's no right or wrong when it comes to adding a touch of personality to your living room gallery wall.
These cotton box canvas wall art items will fit perfectly above your couch or in frames on a large blank wall to liven up your living room. The fully detailed design means that these wall prints are both nice to look at and educational.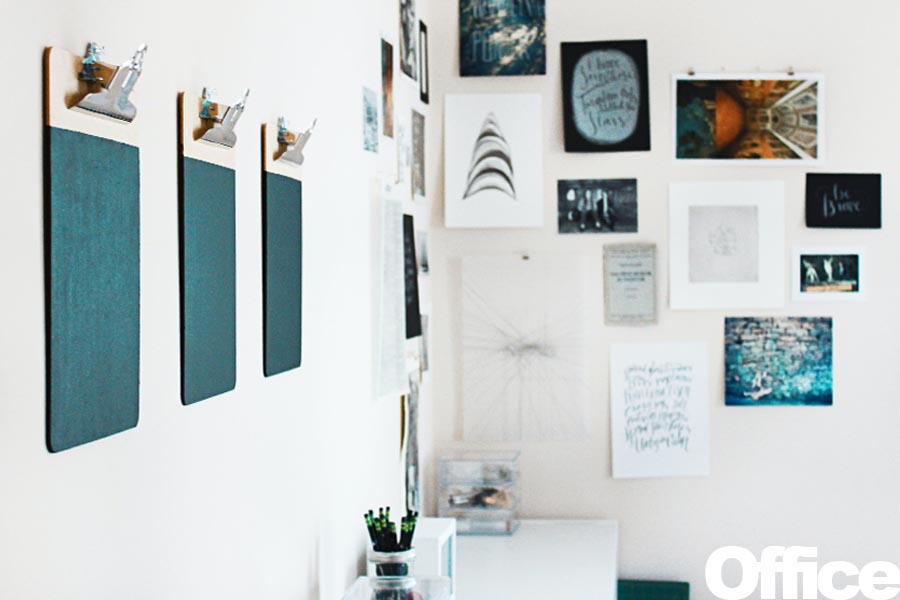 Best Wall Art Ideas to Revamp Your Home Office
Wall art pieces are a great way to personalize your home office walls and give it some character, after all – all work and no play makes Jack a dull boy! Or so the saying goes…
Your home office likely features a desk, an office chair, and a few bookshelves. That leaves plenty of space for photos and canvas wall art! It's important to choose art that inspires you to adorn your office space. Boring wall art never inspired a great American novel, or an innovative business idea, or a scientific discovery, did it?
Looking for interior design inspiration for your home office walls? This Berlin skyline features subdued blue and brown earth tones which will complement any furnishing of the same colors. It's ideally showcased on walls alongside elegant wooden bookshelves and desks.
If you've visited Berlin then you'll recognize that its skyline reflects its tangible history, vibrant culture, and cutting-edge architecture. What better way to find inspiration while slaving away on a work project or studying for an exam than looking up to admire the alluring Berlin skyline?
I don't think it's unfair to say that sometimes we all need that bit of inspiration. That light bulb moment you may even call it.
This wall art is designed to do just that. Simple yet effective. Black and white art can really give off a clean and minimalist vibe, which is great for a home office environment.
Available in a whole host of sizes and frames, it will be suitable for any room size.
The contrast within this canvas wall art is something which you could find yourself staring at. Get lost in your thoughts and create your very own light bulb moment.
If your home office features an ultra-modern look, this black and white world map poster is the ideal accompaniment to contemporary furniture, colorful materials, and metallic details. The simple black and white design will add a daring aesthetic to home office walls.
The map design features the world map with full details. World maps are a great way to improve your geography skills or gain inspiration for the next country to visit. While you're working or studying in your office, this map will serve as a reminder of all the places you've been and all the ones you're yet to visit!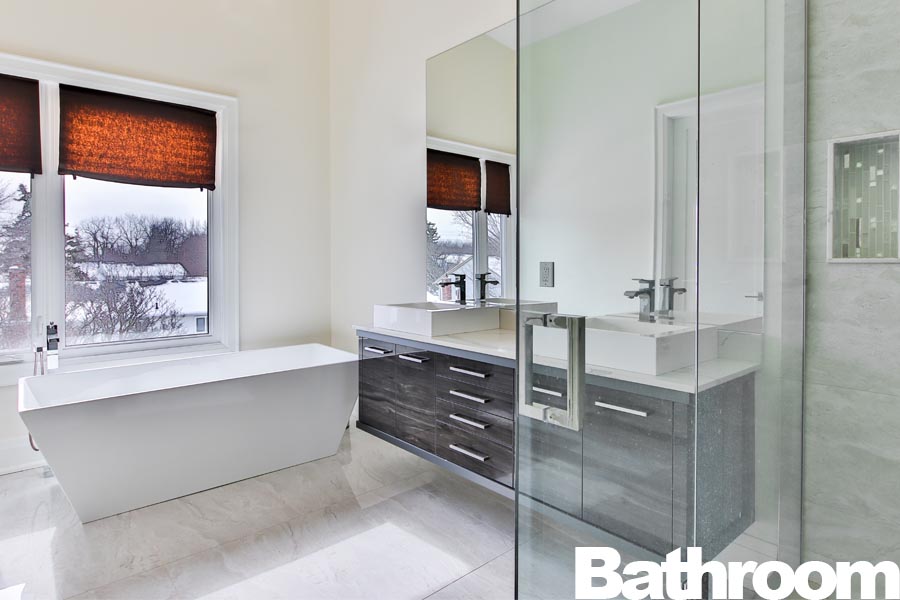 Wall Art Ideas to Add Some Color to the Bathroom
Looking for interior design bathroom wall ideas?
The bathroom is often neglected when it comes to home decor and wall prints, which is why they can often come across as sterile and unfriendly. However, there are plenty of print options and placement opportunities in the bathroom!
Try to match the style of your print to the style of the room. Bright pieces will liven up your modern bathroom walls whereas earthy tones will complement wooden furnishings. Here are my top picks for bathrooms prints:
There is little denying that this art print would look sublime on almost every wall, especially a bathroom.
With deep, rich colors used you will find yourself being entranced by the lady's dress. The shade of red is simply breathtaking and your eyes will naturally be drawn to it.
The rich tones of black frames the outline of the lady beautifully and her arms stand out from the black background also. You can almost find yourself being lost in the image as it mesmerizes you.
Sounds like the ideal artwork for gazing at, as you spend quality time relaxing in the bathtub.
This Barcelona skyline poser in grey blue theme will look fantastic set on poster hangers on your bathroom wall. It's the perfect accompaniment porcelain furnishings and will suit modern or traditional decor styles and white walls.
Available in various sizes, this gorgeous artwork will brighten up any blank wall space in your bathroom. Barcelona's skyline is one of the most iconic in the world, and you'll be able to smell the tapas and sea air as you brush your teeth, do your make-up, or relax in the bathtub.
The soft and warm colors of this world map poster make it a delightful addition to any modern or traditional bathroom walls. The watercolor look texture is printed onto a cream-colored background, which will blend seamlessly with your white bathroom walls. The detailed map features all of the world's countries, making it educational as well as decorative!
What better way to keep the kids engaged and learning while they brush their teeth or take a bath before bed? Not only will this poster enhance your bathroom, but it'll also inspire you, your family, and your guests to explore the big wide world!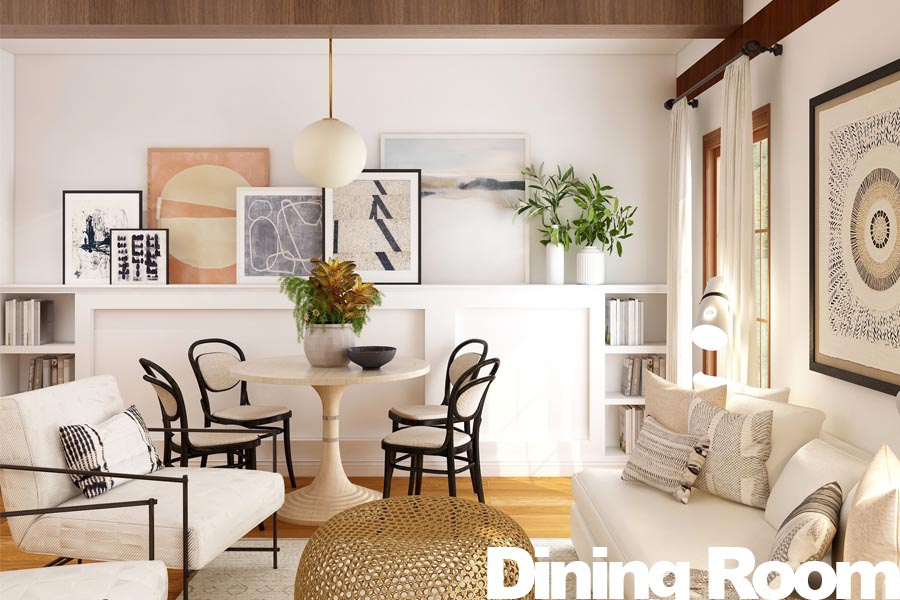 Wall Art Prints to Suit the Dining Room
The dining room is a popular spot to incorporate wall art, as there's usually plenty of free wall space here. It's one of the rooms in your house where you're likely to host guests for dinner parties or lunches, so it's a great spot to showcase your sophisticated tastes when it comes to interior design. Below are some of my top picks for dining room wall art ideas that'll make your dining room look fantastic.
This art print would attract any dinner guest's attention – and with good reason, it's beautiful!
The colors are rich but really provide a sense of calm, which is exactly what you want from art in the dining room. Nothing too distracting but something that will attract and make a statement, it's a delicate balance.
Hints of orange pop out but do so in a gentle manner, complimenting the various shades of blue on the aloe vera botanical. The stem joins everything together seamlessly and your eyes can't help but follow – delightful!
Sophisticated and contemporary that is the impression you get from this art. Who doesn't want to be sophisticated?
With this Chicago cityscape in watercolor texture, you can add a splash of color and brighten up any plain white walls. The rich earthy colors evoke a homely mood and complement wooden furniture and golden details wonderfully. This artwork is perfect for a dining room that features a large old-fashioned dining table.
The city of Chicago is famous for its theatre and music scene, and this cityscape depicts all its most iconic landmarks. Provide some light dinner entertainment with this sophisticated wall artwork, that'll transport your guests to the Windy City (without the wind!)
What do you think of when you think about Rome? The Roman Empire? One-of-a-kind architecture? Mouth-watering food? Whatever it is, the city of Rome is definitely a conversation starter. This landscape wall decor artwork of Rome will make a charming addition to your dining room walls, and reflect your interest in art, history, and culture at the same time!
The earthy tones of this dining room wall artwork are ideally matched with wooden furnishings and neutral colors. It features Rome's most recognizable landmarks including the Colosseum, Altare della Patria, and the Vatican. It's one work of art that is guaranteed to captivate your guests and make dinner a lot more interesting.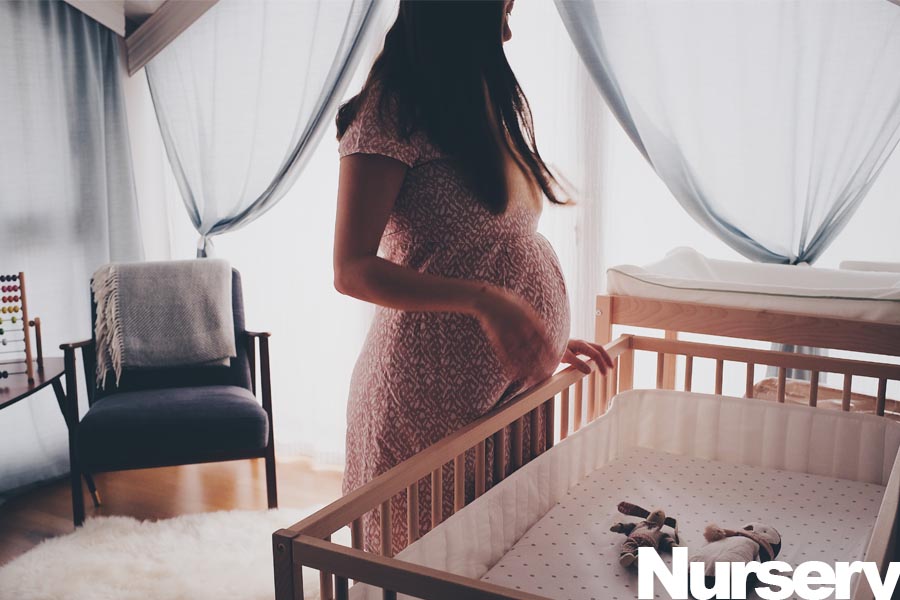 Wall Art Prints for a Child's Room or Nursery
Looking for wall decor ideas for a child's room or nursery? This room should be bright and cheery, just like your little one! Here are some of my favorite wall art ideas for a child's room, whether in a studio apartment, townhouse, or mansion!
Bunny rabbits, who doesn't enjoy spotting one going about their business, hopping along?
Somehow this art captures and frames the bouncy nature of a bunny rabbit in such a cute manner, that is just ideal for a child's room or nursery.
A bright little flower on the head of the bunny rabbit rounds the image off nicely and brings out the playful side.
You could be forgiven for thinking the fur is real as the detail is fantastic, you want to touch it!
Let's not forget the adorable bunny's tail making an appearance to bring this superb work of art together.
The light pastel tones of this poster make it a wonderful addition to any child's room or nursery. It features a silhouette world map with the words "Adventure Awaits" scrawled across the center in embossed gold cursive lettering.
As your child grows up, this world map poster will remind them that the world is their oyster, and there is plenty of adventure to come. This artwork reinforces the idea that there is a big wide world out there just waiting to be discovered, and your little one can be whoever they want to be!
This distressed New York wall artwork is reminiscent of movie posters, making it the perfect wall adornment for an older child or teenager. It'll give their room an edgy, hipster vibe that'll be the envy of all their friends.
This artwork features New York's skyline, and all its iconic monuments including the Statue of Liberty, the Empire State Building, and more. Subdued colors make it the ideal match for both traditional and modern style bedrooms.
Tips for Choosing Artwork for Any Room in Your Home
Work with the colors you have
When it comes to choosing wall art pieces for a room in your home, consider the color scheme of the room you want to decorate. Are the materials and furniture earthy and subdued in tone, or vivid and bright? A theme is a great interior design trick to establish a sense of unity and cohesiveness in your house or apartment.
Go with the flow (of your space)
Think about the vibe of your space, and then consider the spaces where you might hang the wall art. If you're decorating a bedroom, you might want to choose calming designs that aren't too bold. For the office, consider designs that will inspire you (and keep you from falling asleep while you work!)
Be creative
If you're a creative soul, you might consider mixing contrasting colors and using bold prints for your wallpaper, or decor that showcases your unique tastes. Perhaps you'll choose striking abstract art that'll captivate the viewer from the moment they see it or go for more classic items that convey a certain amount of sophistication. Be creative and think about the atmosphere you want to achieve with your art display.
Always remember, your wall art should reflect who you are
This might seem obvious, but more often than not people don't have time to carefully select the wall art for their homes. Much in the same way that hanging photographs of your friends and family around your home say a lot about you, so can the art you choose. The artwork you choose should reflect your personality, your tastes, and your lifestyle. It's your house, after all!